St. Louis Park—L2L: Resilient Yards
March 12, 2020 @ 6:00 pm

-

9:00 pm

$15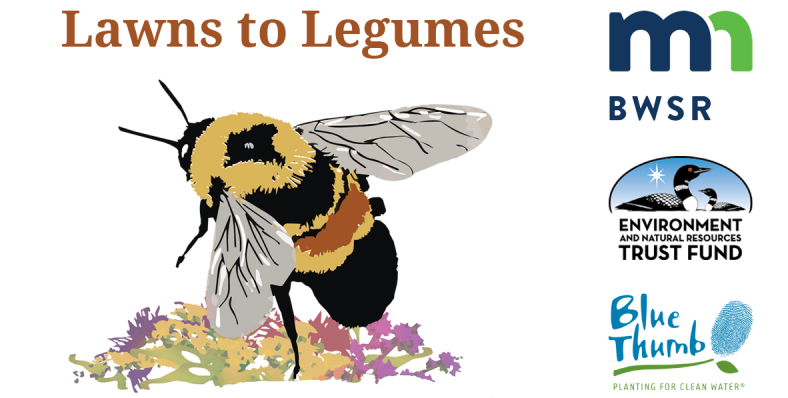 This workshop is free for residents of Saint Louis Park. Fill out the registration form and a discount should be applied to addresses within the city. Please call (651) 699-2426 if you have difficulty registering online.
A 3-hour workshop offering a framework for understanding and creating resilience, covering site planning, raingardens, turf alternatives, trees, other plantings, pollinator habitat, and more. Includes information about Lawns to Legumes, a new state program offering grants and other support to help Minnesota residents create habitat for the endangered rusty patched bumblebee and other at-risk pollinators.
The 1.5 hour presentation will be followed by one-on-one design assistance for individuals from Blue Thumb landscape designers, Hennepin County Master Gardeners, Master Water Stewards, and Lawns to Legumes coaches.
Scholarships for this workshop are available upon request—please call (651) 699-2426 to sign up. This workshop is presented by Metro Blooms on behalf of Blue Thumb and MN BWSR's Lawns to Legumes program, and is supported by the City of Saint Louis Park.
Registration Form
There are currently 26 of 26 available spaces remaining for this event.