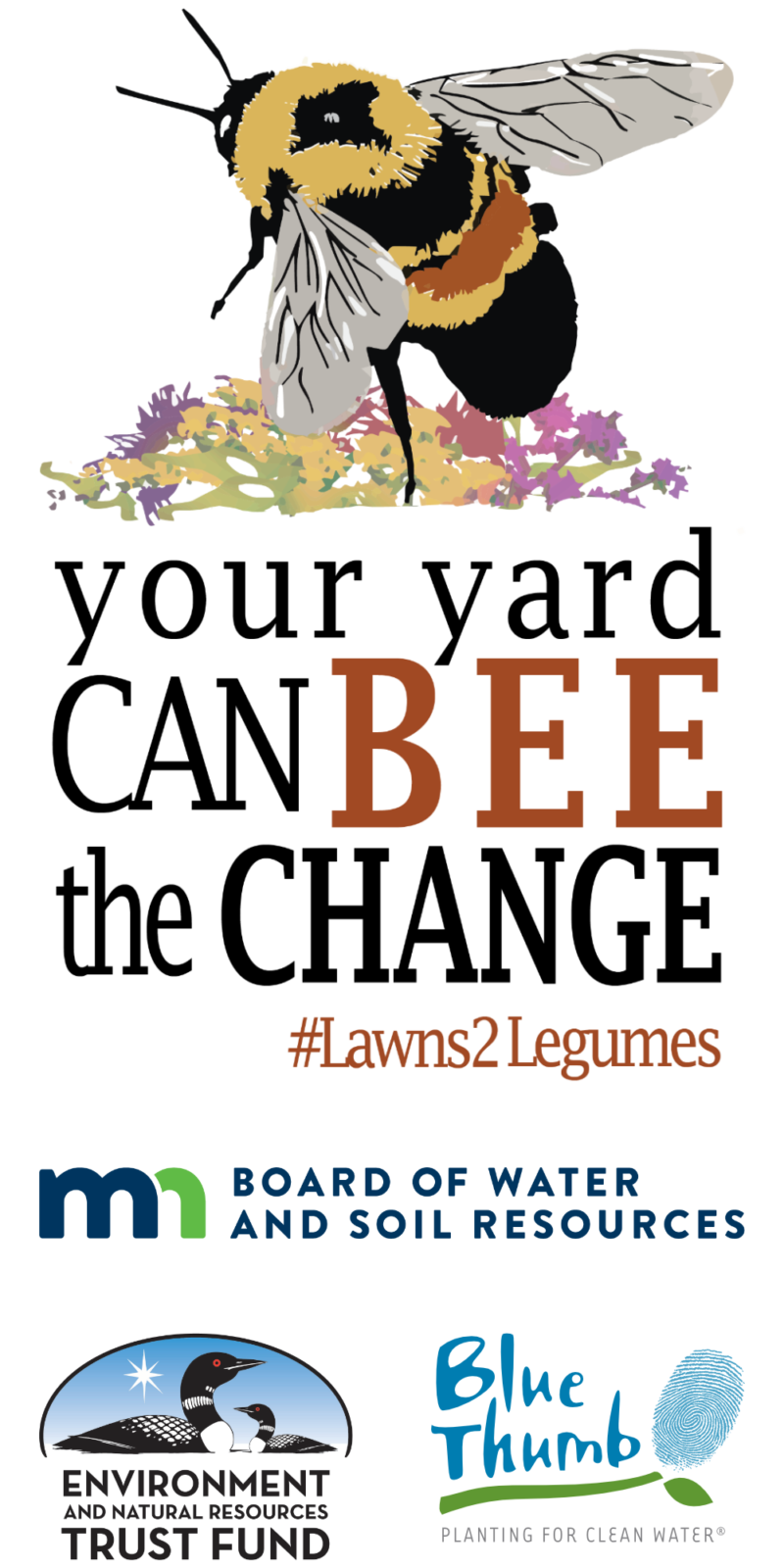 This program is a collaboration between Blue Thumb, the Minnesota Board of Water and Soil Resources (BWSR) and Minnesota residents to establish residential pollinator habitat to support at-risk pollinator species. A key focus: protecting the newly-named state bee, the Rusty Patched Bumblebee. Lawns to Legumes focuses on promoting four planting types. some require more time, space, money, or maintenance than others, but we believe there is a project for just about everyone.
Minnesota is home to more than 450 native bee species. Pollinators also include butterflies, moths, beetles, hummingbirds, and flies. All play a key role in pollinating many food crops and native plants, but populations have significantly declined worldwide in recent years. Population decline can be attributed to habitat loss and lack of related nutrition for pollinators, as well as pesticide use and pathogens.
The program aims to protect the federally endangered state bee, the Rusty Patched Bumblebee, and other at-risk pollinators. Even relatively small plantings of native flowers can help pollinators by building and connecting important habitat corridors.
Blue Thumb is coordinating the "Individual Support" portion of this program that involves a combination of cost-share funding, workshops, landowner coaching and site visits.
Apply for lawns to legumes assistance
Lawns to Legumes has two other components:
Demonstration Neighborhoods
Community Building through public outreach
Learn more about Lawns to Legumes from the Minnesota Board of Water and Soil Resources.
Planting Project Types