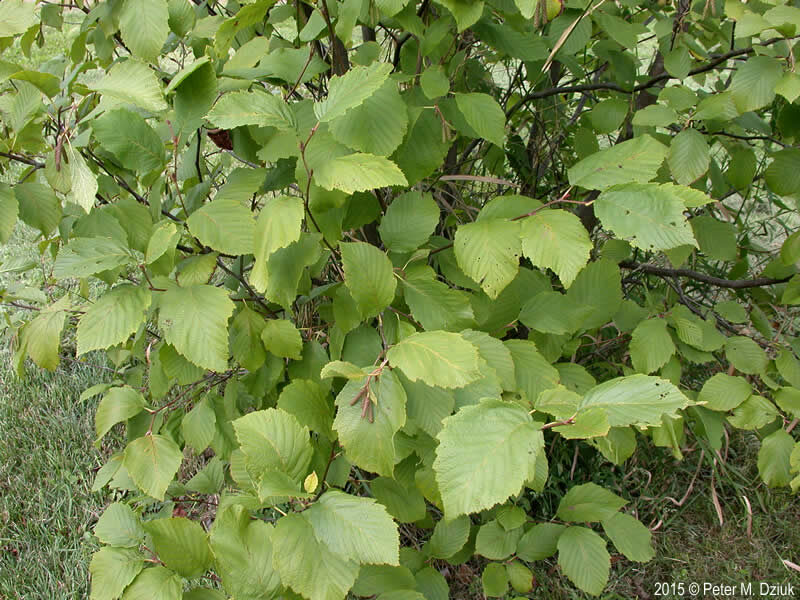 Type:

Light Exposure:

Soil Moisture:

Height:

3 feet

Project:

Bloom Color:

Bloom Months:

Flooding / Inundation Tolerance:

Salt Tolerance:

Stress Tolerance:

Herbivore Sensitivity:

Behavior (Rate of Spread):

Pollinator Value:

Benefit to Pollinators:

Pollinators:

Counties:

Aitkinin, Anoka, Becker, Beltrami, Benton, Carlton, Cass, Chisago, Clearwater, Cook, Crow Wing, Dakota, Douglas, Goodhue, Houston, Hubbard, Isanti, Itasca, Kanabec, Kittson, Koochiching, Lake, Lake of the Woods, Mahnomen, Marshall, Mille Lacs, Morrison, Mower, Norman, Otter Tail, Pennington, Pine, Polk, Ramsey, Roseau, Sherburne, St. Louis, Stearns, Todd, Wabasha, Wadena, Washington, Winona, Wright
Notes/Description:
A deciduous, thicket-forming shrub or small tree sometimes growing to 16' tall. This species has been planted as an ornamental at water edges. Its root mass prevents erosion on stream banks and enriches soil by making nitrogen available to other plants. Use this plant in restorations, pond edges, and acidic soil conditions.