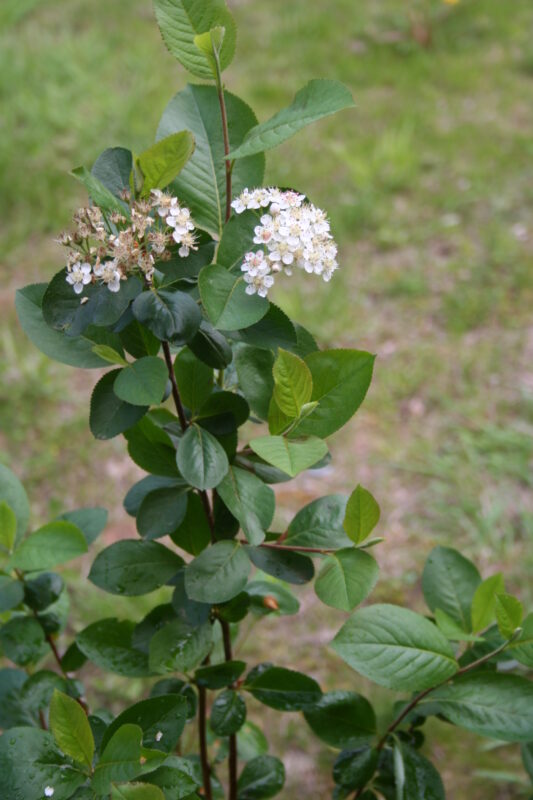 Type:

Light Exposure:

Soil Moisture:

Height:

3 to 8 feet

Project:

Bloom Color:

Bloom Months:

Flooding / Inundation Tolerance:

Salt Tolerance:

Stress Tolerance:

Herbivore Sensitivity:

Behavior (Rate of Spread):

Pollinator Value:

Benefit to Pollinators:

Pollinators:

Beetles, Bombus, Butterflies, Flies, Honey Bees, Larval Host (Butterfly), Larval Host (Moth), Native Bees, Wasps

Counties:
Notes/Description:
Edible, pollinator/wildlife benefits, hardy. A spreading shrub of the rose family that grows 3-6' tall. This species is excellent for wet, lake edge plantings. Also used as an ornamental for its showy white flowers, black fruit and fall color. Good in massing, borders and backgrounds in landscaping. Does well in rain gardens with well drained conditions. Spreads aggressively under favorable conditions.