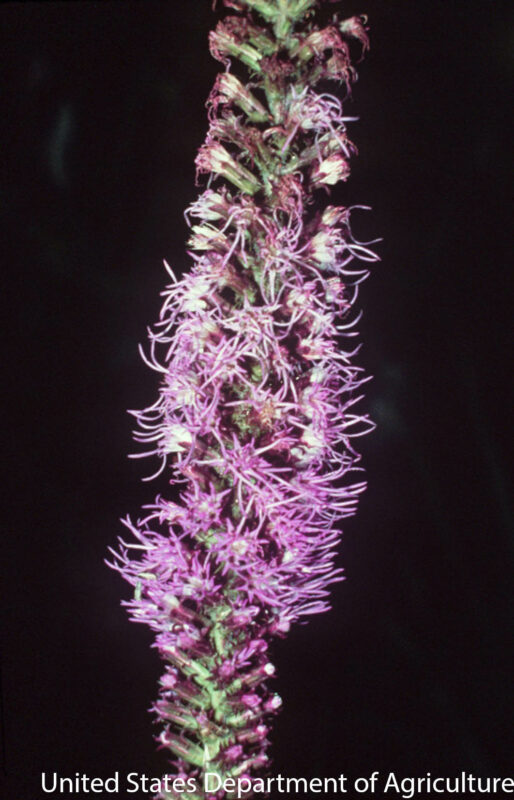 Type:

Light Exposure:

Soil Moisture:

Height:

4 to 5 feet

Project:

Bloom Color:

Bloom Months:

Flooding / Inundation Tolerance:

Salt Tolerance:

Stress Tolerance:

Herbivore Sensitivity:

Behavior (Rate of Spread):

Pollinator Value:

Benefit to Pollinators:

Pollinators:

Beetles, Bombus, Butterflies, Flies, Honey Bees, Hummingbirds, Larval Host (Moth), Monarchs, Moths, Native Bees, Wasps

Counties:

Anoka, Becker, Benton, Big Stone, Blue Earth, Brown, Chippewa, Clay, Clearwater, Cottonwood, Dakota, Dodge, Douglas, Faribault, Fillmore, Freeborn, Goodhue, Grant, Hennepin, Houston, Jackson, Lac qui, Lake, Lincoln, Lyon, Mahnomen, Martin, McLeod, Meeker, Morrison, Mower, Murray, Nicollet, Nobles, Norman, Olmsted, Otter Tail, Pipestone, Polk, Pope, Ramsey, Red Lake, Redwood, Renville, Sherburne, Sibley, Stearns, Steele, Stevens, Swift, Todd, Wabasha, Waseca, Washington, Watonwan, Wilkin
Notes/Description:
An erect, native perennial herb with unbranched stems that are often 3-4' tall. A good plant for moist and wet restorations of praries and meadows. It is a wonderful butterfly plant and will be successful in rain gardens and other landscape designs where water fluctuation is minimal or dissipates in a day or less. Wind can damage this plant, so plant with other tall, sturday plants and grasses, such as big bluestem. Many cultivars of this plant exist.