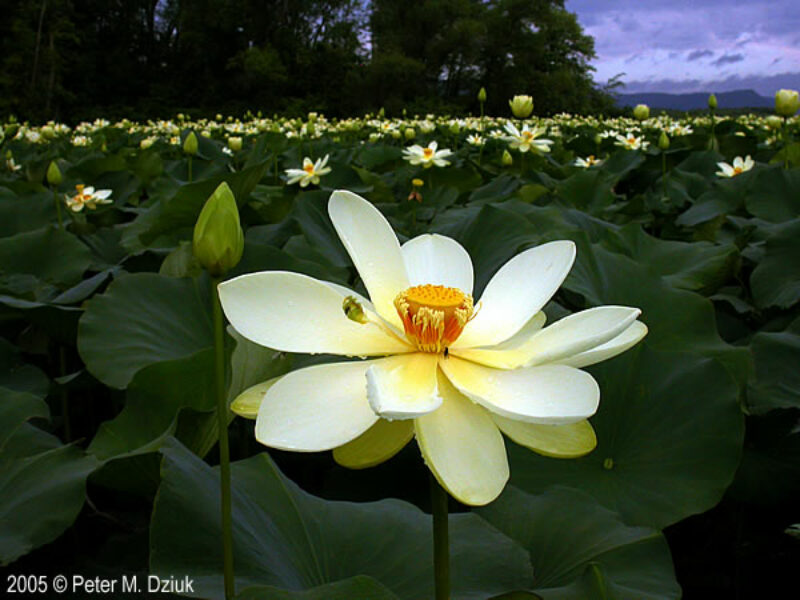 Type:

Light Exposure:

Soil Moisture:

Height:

6 inches

Project:

Bloom Color:

Bloom Months:

Flooding / Inundation Tolerance:

Salt Tolerance:

Stress Tolerance:

Herbivore Sensitivity:

Behavior (Rate of Spread):

Pollinator Value:

Benefit to Pollinators:

Pollinators:

Counties:
Notes/Description:
American lotus has large flowers with distinctive yellow seed capsules that persist through the winter. It is a wetland plant that can grow to 6 feet with 1 to 2 feet visible above the water. American lotus thrives in calm water with plenty of sun.