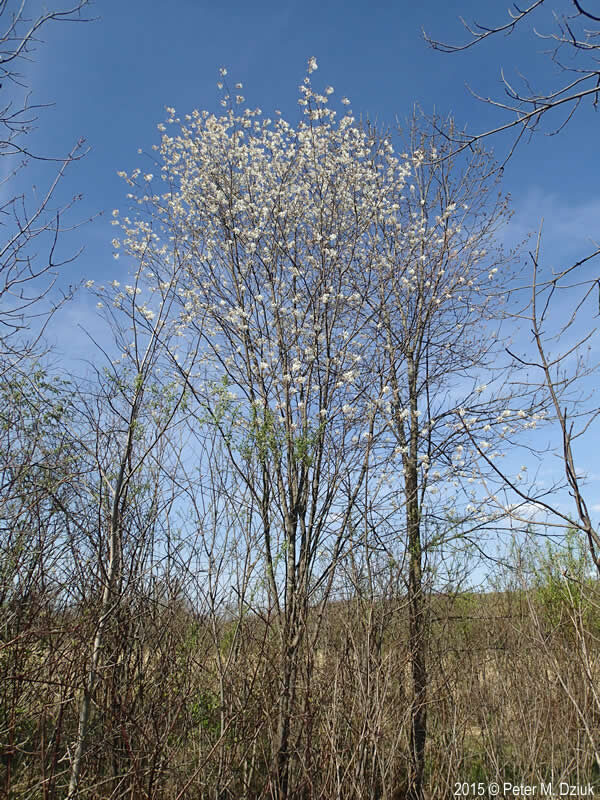 Type:

Light Exposure:

Soil Moisture:

Height:

15 feet

Project:

Bloom Color:

Bloom Months:

Flooding / Inundation Tolerance:

Salt Tolerance:

Stress Tolerance:

Herbivore Sensitivity:

Behavior (Rate of Spread):

Pollinator Value:

Benefit to Pollinators:

Pollinators:

Counties:

Chisago, Cook, Goodhue, Koochiching, Lake, Pine, Washington
Notes/Description:
There are 16 species of Amelanchier in the world, most are in North America. The fruit ripens in June, is edible and an important food source for wildlife. This large shrub is also called Down Serviceberry because of the whitish downy hairs on the undersides of the leaves. Long ago it was named a 'Serviceberry' because it flowers in spring signaling the ground was ready to be dug for burials in northern climates. Yellow to red fall color.