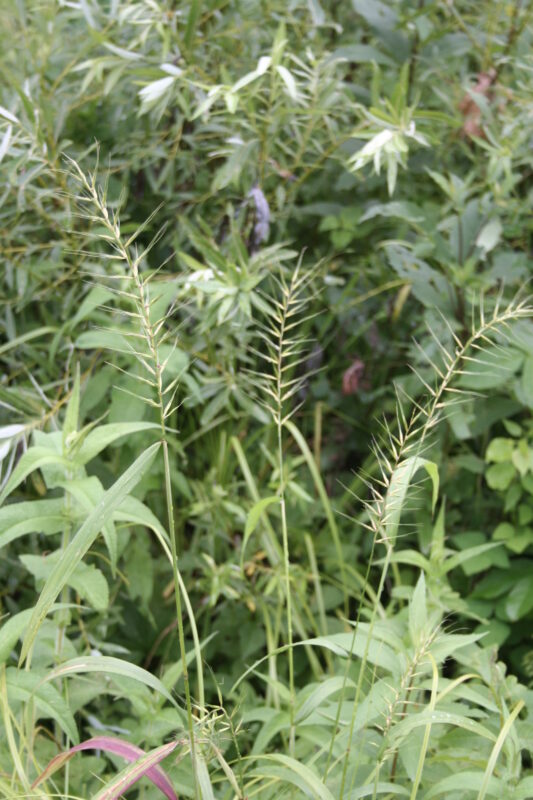 Type:

Light Exposure:

Soil Moisture:

Height:

4 feet

Project:

Bloom Color:

Bloom Months:

Flooding / Inundation Tolerance:

Salt Tolerance:

Stress Tolerance:

Herbivore Sensitivity:

Behavior (Rate of Spread):

Pollinator Value:

Benefit to Pollinators:

Pollinators:

Counties:

Aitkin, Anoka, Becker, Beltrami, Benton, Blue Earth, Brown, Carlton, Carver, Cass, Chisago, Clay, Clearwater, Crow Wing, Dakota, Dodgee, Douglas, Faribault, Fillmore, Freeborn, Goodhue, Grant, Hennepin, Houston, Isanti, Itasca, Jackson, Kandiyohi, Kandiyohibec, Lac qui, Lake, Lake of the Woods, Le Sueur, Lincoln, Mahnomen, Meeker, Mille Lacs, Morrison, Mower, Murray, Nicollet, Norman, Olmsted, Otter Tail, Pennington, Pine, Polk, Pope, Ramsey, Red Lake, Redwood, Renville, Rice, Roseau, SCottonwood, Sherburne, Sibley, St. Louis, Stearns, Steele, Todd, Traverse, Wabasha, Wadena, Waseca, Washington, Winona, Wright, Yellow Medicine
Notes/Description:
Recognized by its unique spike arrangement, Bottlebrush Grass is a shade-tolerant grass that grows in spring and fall and prefers moist soil conditions. Lovely curved seed heads. Readily reseeds. Can grow in heavy clay soils.