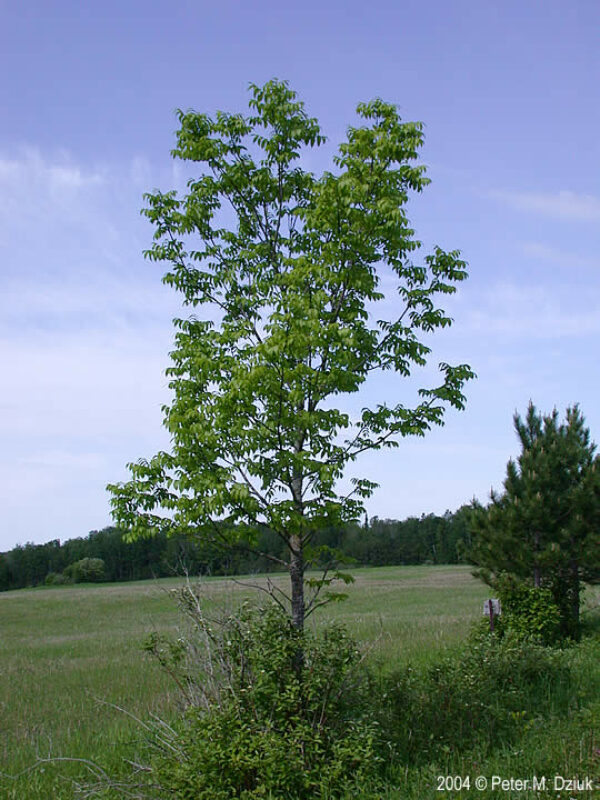 Type:

Light Exposure:

Soil Moisture:

Height:

90 feet

Project:

Bloom Color:

Bloom Months:

Flooding / Inundation Tolerance:

Salt Tolerance:

Stress Tolerance:

Herbivore Sensitivity:

Behavior (Rate of Spread):

Pollinator Value:

Benefit to Pollinators:

Pollinators:

Counties:

Aitkin, Anoka, Becker, Beltrami, Benton, Blue Earth, Brown, Carlton, Carver, Cass, Chisago, Clay, Clearwater, Cook, Crow Wing, Dakota, Dodgee, Douglas, Fillmore, Freeborn, Goodhue, Hennepin, Houston, Hubbardard, Isanti, Itasca, Kandiyohibec, Kittson, Koochiching, Lake, Lake of the Woods, Le Sueur, Mahnomen, Marshall, Mille Lacs, Morrison, Mower, Nicollet, Olmsted, Otter Tail, Pennington, Pine, Polk, Ramsey, Rice, Roseau, SCottonwood, Sherburne, Sibley, St. Louis, Stearns, Steele, Todd, Wabasha, Wadena, Waseca, Washington, Winona, Wright
Notes/Description:
A stout-twigged, deciduous tree with narrow, rounded crown of upright branches 50-75' tall and 35-50' wide. Used for lake edges, restorations of wooded swamps and other wooded wetlands. Due to the arrival of Emerald Ash Borer in the Midwest, we do not recommend planting Ash at this time.