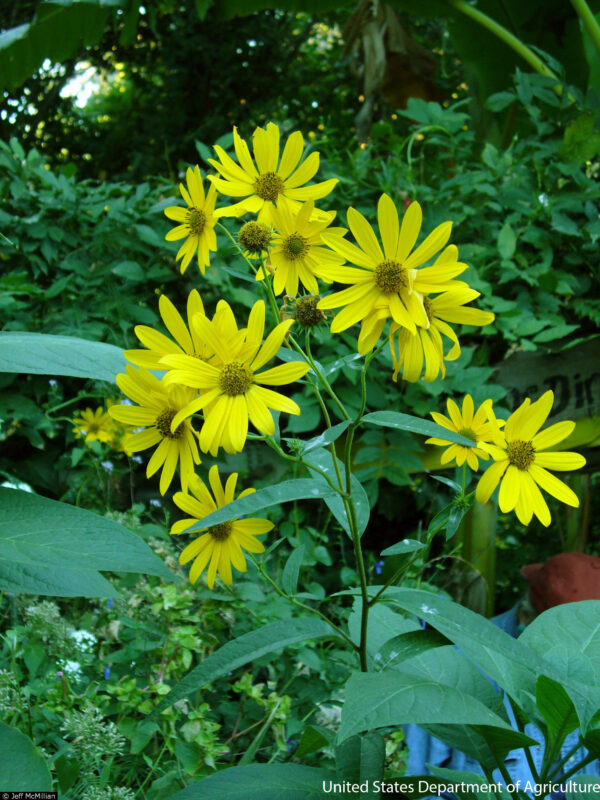 Type:

Light Exposure:

Soil Moisture:

Height:

4 to 5 feet

Project:

Bloom Color:

Bloom Months:

Flooding / Inundation Tolerance:

Salt Tolerance:

Stress Tolerance:

Herbivore Sensitivity:

Behavior (Rate of Spread):

Pollinator Value:

Benefit to Pollinators:

Pollinators:

Beetles, Bombus, Butterflies, Flies, Honey Bees, Larval Host (Butterfly), Larval Host (Moth), Moths, Native Bees, Nesting and Structure (Bees), Wasps

Counties:

Becker, Big Stone, Blue Earth, Brown, Carlton, Cass, Chippewa, Clay, Clearwater, Cook, Cottonwood, Douglas, Faribault, Fillmore, Freeborn, Goodhue, Grant, Hennepin, Itasca, Jackson, Kandiyohi, Kittson, Lac qui, Lake, Lake of the Woods, Lincoln, Lyon, Mahnomen, Martin, McLeod, Mille Lacs, Murray, Nobles, Norman, Otter Tail, Pennington, Pine, Pipestone, Polk, Pope, Ramsey, Red Lake, Renville, Roseau, Sherburne, St. Louis, Stearns, Stevens, Swift, Traverse, Watonwan, Wilkin, Winona, Yellow Medicine
Notes/Description:
A native prairie perennial, usually growing in large clumps or colonies, 3-9' tall. Suited for erosion control, ornamental native gardens, hedges and natural screens, and prairie restorations. Other uses include sunny borders, native plant gardens, cottage gardens, naturalized areas, meadow restorations, filter strips, vegetated swales and upland buffers. It is a great background plant for perennial gardens and a must for bird and butterfly gardens.