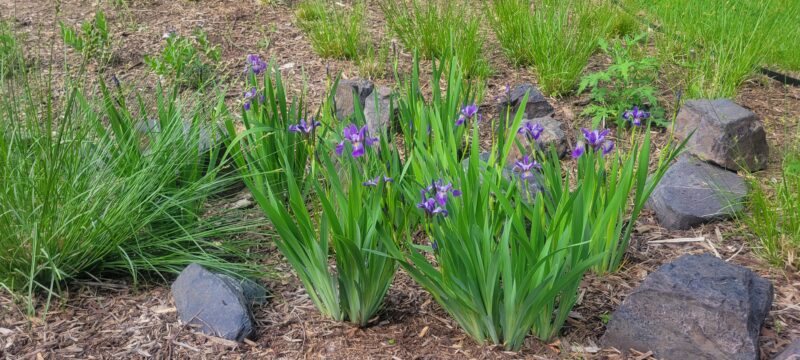 Type:

Light Exposure:

Soil Moisture:

Height:

3 feet

Project:

Bloom Color:

Bloom Months:

Flooding / Inundation Tolerance:

Salt Tolerance:

Stress Tolerance:

Herbivore Sensitivity:

Behavior (Rate of Spread):

Pollinator Value:

Benefit to Pollinators:

Pollinators:

Counties:

Aitkin, Anoka, Becker, Beltrami, Benton, Blue Earth, Carlton, Cass, Clearwater, Cook, Cottonwood, Crow Wing, Dakota, Dodgee, Douglas, Hennepin, Hubbardard, Isanti, Itasca, Kandiyohibec, Kittson, Koochiching, Lake, Lake of the Woods, Marshall, Martin, Mille Lacs, Morrison, Nicollet, Olmsted, Otter Tail, Pennington, Pine, Polk, Ramsey, Renville, Rice, Sherburne, Sibley, St. Louis, Stearns, Todd, Wadena, Washington, Wright
Notes/Description:
Native, perennial emergent herb that forms colonies and reaches a height of 2 1/2'. Used in the shoreline zones of wet meadows and vegetated swales. It is recommended for restorations of meadows, swamps, shorelines, open bogs and pools. It is a beautiful, decorative plant that is well suited for rain gardens and other landscape design. It will not flower unless it is in full to partial sun. Many cultivars exist.