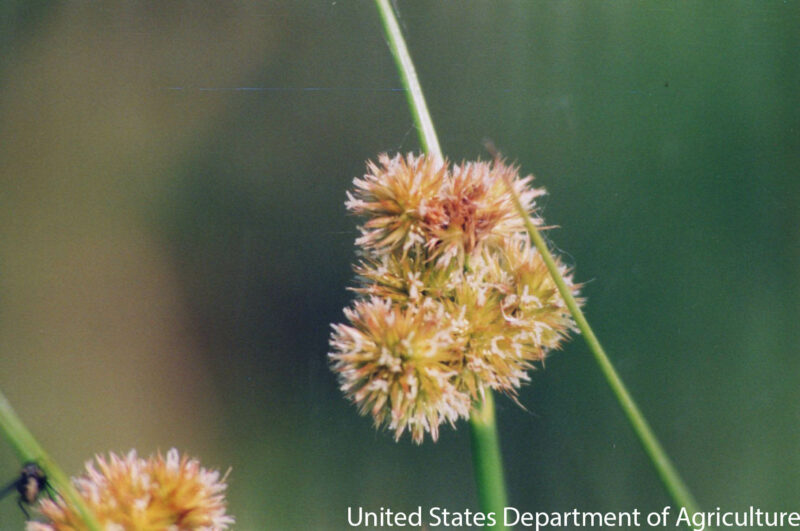 Type:

Light Exposure:

Soil Moisture:

Height:

1 foot

Project:

Bloom Color:

Bloom Months:

Flooding / Inundation Tolerance:

Salt Tolerance:

Stress Tolerance:

Herbivore Sensitivity:

Behavior (Rate of Spread):

Pollinator Value:

Benefit to Pollinators:

Pollinators:

Counties:

Aitkin, Anoka, Becker, Big Stone, Blue Earth, Brown, Chippewa, Clay, Cottonwood, Dodgee, Faribault, Freeborn, Grant, Hennepin, Kandiyohi, Kittson, Lac qui, Lake, Le Sueur, Lincoln, Lyon, Mahnomen, Marshall, Martin, McLeod, Mille Lacs, Murray, Nicollet, Nobles, Norman, Otter Tail, Pennington, Pipestone, Polk, Red Lake, Redwood, Renville, Roseau, SCottonwood, Sherburne, Sibley, St. Louis, Stevens, Swift, Traverse, Waseca, Wilkin, Wright, Yellow Medicine
Notes/Description:
Grass-like, perennial herb that stands to 3' tall, its succulent foliage topped with pompom-like flower heads and occurring in large clones of several hundred stems. Torrey rush has a rhizomatous root system that stabilizes soil well in vegetated swales, slopes and shorelines. It is used in wetland restorations, especially along stream banks, wet meadows, march borders and shores. It is an excellent choice for sandy or alkali conditions.