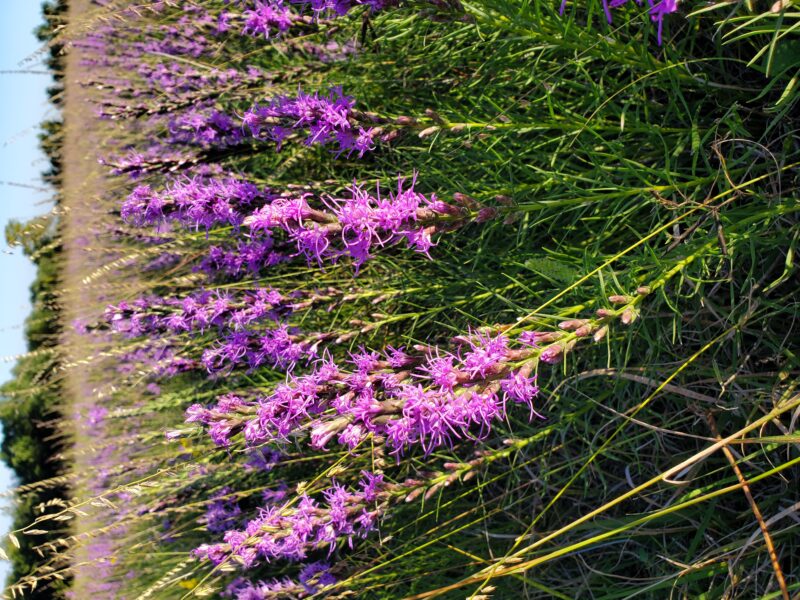 Type:

Light Exposure:

Soil Moisture:

Height:

2 to 3 feet

Project:

Bloom Color:

Bloom Months:

Flooding / Inundation Tolerance:

Salt Tolerance:

Stress Tolerance:

Herbivore Sensitivity:

Behavior (Rate of Spread):

Pollinator Value:

Benefit to Pollinators:

Pollinators:

Counties:

Anoka, Becker, Big Stone, Blue Earth, Brown, Chippewa, Clay, Cottonwood, Dakota, Douglas, Faribault, Freeborn, Goodhue, Grant, Hennepin, Jackson, Kandiyohi, Kittson, Lac qui, Le Sueur, Lincoln, Lyon, Mahnomen, Marshall, McLeod, Meeker, Morrison, Murray, Nicollet, Norman, Otter Tail, Pennington, Pipestone, Polk, Pope, Ramsey, Red Lake, Redwood, Renville, Rice, Roseau, Scott, Sibley, St. Louis, Stearns, Stevens, Swift, Todd, Traverse, Wabasha, Washington, Wright, Yellow Medicine
Notes/Description:
Dotted Blazing Star is shorter than most blazing star species in Minnesota and grows in clumps. It grows best in well-drained, sandy soils and in full sun. It is a very drought tolerant plant.