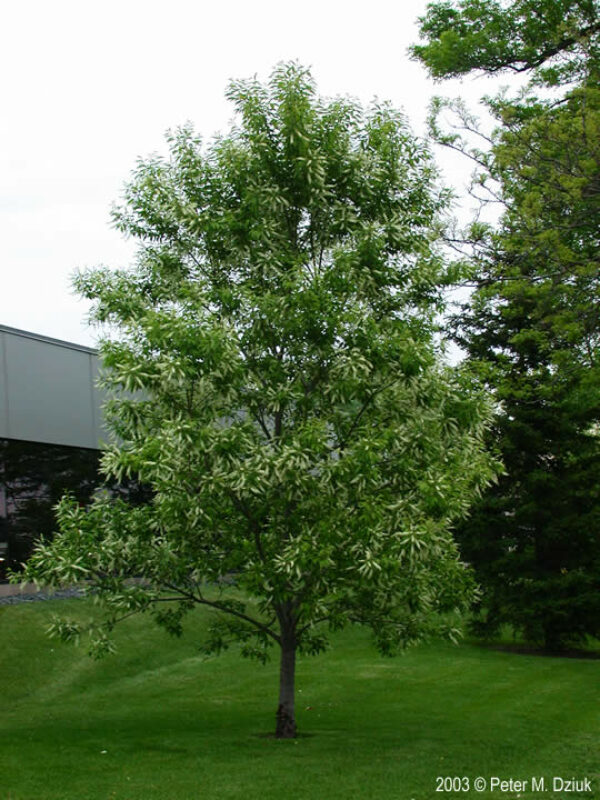 Type:

Light Exposure:

Soil Moisture:

Height:

60 feet

Project:

Bloom Color:

Bloom Months:

Flooding / Inundation Tolerance:

Salt Tolerance:

Stress Tolerance:

Herbivore Sensitivity:

Behavior (Rate of Spread):

Pollinator Value:

Benefit to Pollinators:

Pollinators:

Beetles, Bombus, Butterflies, Flies, Honey Bees, Larval Host (Butterfly), Larval Host (Moth), Monarchs, Moths, Native Bees, Wasps

Counties:

Aitkinin, Anoka, Becker, Beltrami, Benton, Blue Earth, Brown, Carver, Cass, Chisago, Clay, Clearwater, Crow Wing, Dakota, Dodge, Douglas, Faribault, Fillmore, Freeborn, Goodhue, Hennepin, Houston, Hubbard, Isanti, Itasca, Kanabec, Kandiyohi, Le Sueur, Mahnomen, McLeod, Meeker, Mille Lacs, Morrison, Mower, Nicollet, Norman, Olmsted, Otter Tail, Pennington, Pine, Polk, Pope, Ramsey, Rice, Scott, Sherburne, Sibley, Stearns, Steele, Todd, Wabasha, Wadena, Waseca, Washington, Watonwan, Winona, Wright
Notes/Description:
Aromatic, small-flowered, deciduous tree with a branchless trunk, up to 75' tall with a crown half its height. Largest member of the the cherry trees. Widely sought for its rich brown wood. Produces tart, but edible fruit. Important food crop for birds and wildlife. Bark and roots contain hydrocyanic acide used in cough medicines for flavoring. White flower (1/2 inch), yellow fall color. Well suited for use as a flowering or shade tree. IT has wildlife value and can be used in woodland restoration, in upland buffers and for erosion control. This species has a low fire tolerance.