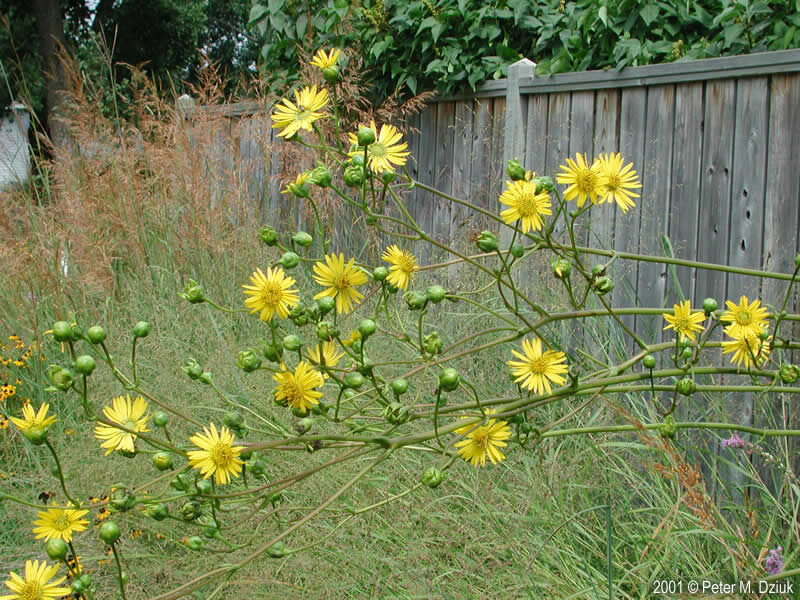 Type:

Light Exposure:

Soil Moisture:

Height:

6 to 7 feet

Project:

Bloom Color:

Bloom Months:

Flooding / Inundation Tolerance:

Salt Tolerance:

Stress Tolerance:

Herbivore Sensitivity:

Behavior (Rate of Spread):

Pollinator Value:

Benefit to Pollinators:

Pollinators:

Counties:
Notes/Description:
Prairie Dock can grow up to 12 feet tall, with leaves that grow to full size in early summer and yellow flowers that blossom in late summer. A good competitor with aggressive/invasive prairie grasses. Attractive to bees and its seeds are favored by goldfinches.