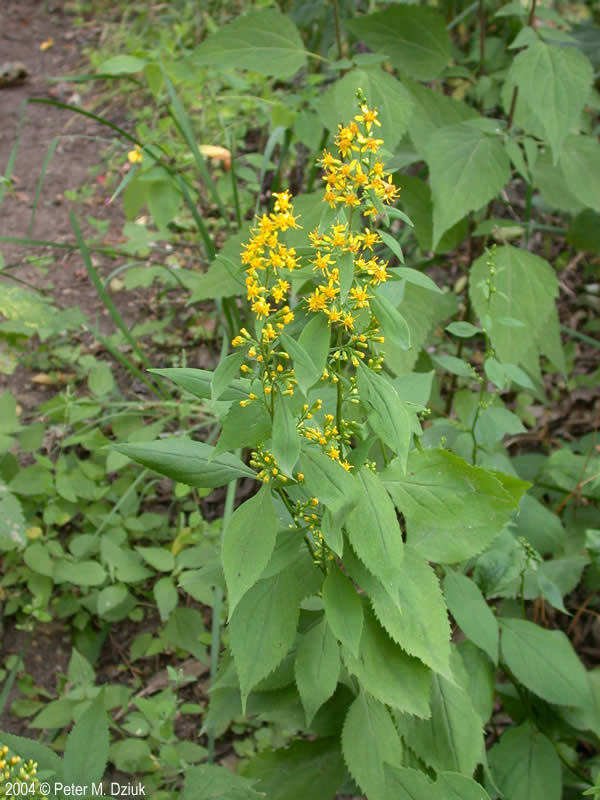 Type:

Light Exposure:

Soil Moisture:

Height:

3 feet

Project:

Bloom Color:

Bloom Months:

Flooding / Inundation Tolerance:

Salt Tolerance:

Stress Tolerance:

Herbivore Sensitivity:

Behavior (Rate of Spread):

Pollinator Value:

Benefit to Pollinators:

Pollinators:

Counties:

Aitkin, Anoka, Becker, Big Stone, Brown, Carlton, Carver, Cass, Chippewa, Chisago, Clay, Clearwater, Cottonwood, Crow Wing, Dakota, Dodgee, Douglas, Faribault, Fillmore, Freeborn, Goodhue, Hennepin, Houston, Itasca, Jackson, Kandiyohi, Kandiyohibec, Lake, Le Sueur, Lincoln, Lyon, Mahnomen, Martin, Meeker, Mille Lacs, Morrison, Mower, Murray, Nicollet, Norman, Olmsted, Otter Tail, Pine, Polk, Pope, Ramsey, Redwood, Renville, Rice, SCottonwood, Sibley, St. Louis, Stearns, Steele, Swift, Todd, Traverse, Wabasha, Wadena, Waseca, Washington, Wilkin, Winona, Wright
Notes/Description:
Zig Zag Goldenrod gets its name from the way that its stems 'zig zag' from leaf to leaf. These leaves are bluntly toothed all along the stem with the middle leaves usually the largest at 6 inches long and 4 inches wide. The small flowers appear from late summer to early fall in a cluster near the top of the plant. Zig Zag Goldenrod can be aggressive and therefore may not be suitable for small woodland gardens.