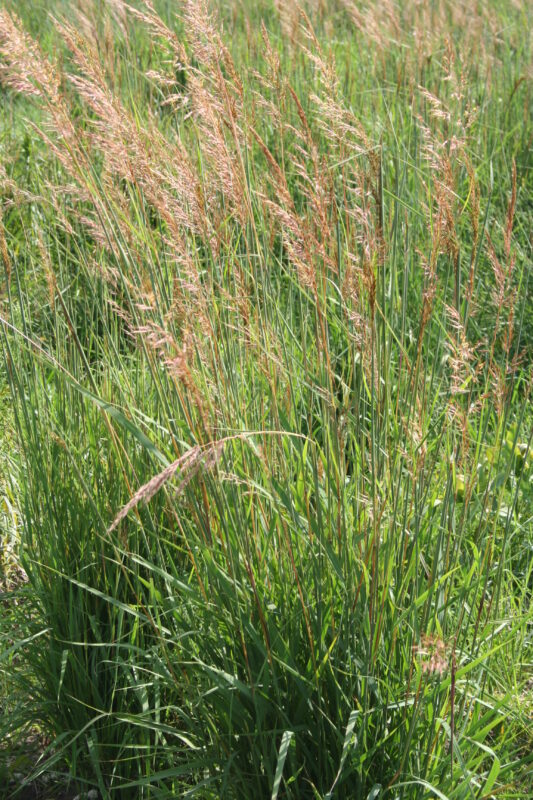 Type:

Light Exposure:

Soil Moisture:

Height:

5 feet

Project:

Bloom Color:

Bloom Months:

Flooding / Inundation Tolerance:

Salt Tolerance:

Stress Tolerance:

Herbivore Sensitivity:

Behavior (Rate of Spread):

Pollinator Value:

Benefit to Pollinators:

Pollinators:

Counties:

Anoka, Becker, Benton, Big Stone, Blue Earth, Brown, Cass, Chippewa, Chisago, Clay, Cottonwood, Crow Wing, Dakota, Dodgee, Douglas, Faribault, Fillmore, Freeborn, Goodhue, Grant, Hennepin, Houston, Isanti, Jackson, Kandiyohi, Kittson, Lac qui, Lincoln, Lyon, Mahnomen, Marshall, Martin, McLeod, Meeker, Mille Lacs, Morrison, Mower, Murray, Nicollet, Nobles, Norman, Olmsted, Otter Tail, Pennington, Pipestone, Polk, Pope, Ramsey, Red Lake, Redwood, Renville, Rice, SCottonwood, Sherburne, Sibley, Stearns, Steele, Stevens, Swift, Todd, Traverse, Wabasha, Wadena, Washington, Watonwan, Wilkin, Winona, Wright, Yellow Medicine
Notes/Description:
Warm-season, native, perennial grass that forms loose clumps and reaches 4-8'. An excellent plant for stabilizing soils of slopes, buffers, and vegetated swales. A wonderful contrast or border plant for landscapes for a wide range of habitats. It is also suited for many restorations of meadows, prairies, and buffers. It has been used in shallow, well-drained rainwater gardens.