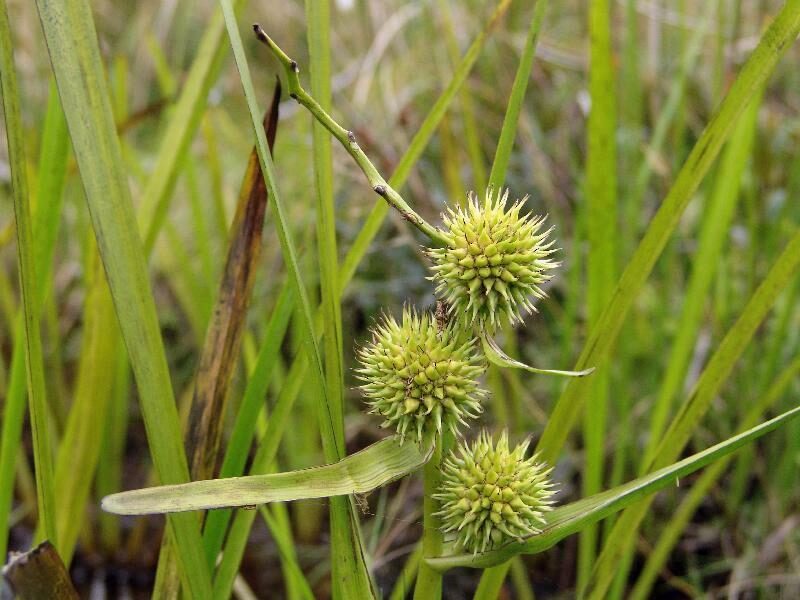 Type:

Light Exposure:

Soil Moisture:

Height:

3 to 6 feet

Project:

Bloom Color:

Bloom Months:

Flooding / Inundation Tolerance:

Salt Tolerance:

Stress Tolerance:

Herbivore Sensitivity:

Behavior (Rate of Spread):

Pollinator Value:

Benefit to Pollinators:

Pollinators:

Counties:

Aitkin, Becker, Beltrami, Blue Earth, Brown, Carlton, Carver, Cass, Chippewa, Chisago, Clay, Clearwater, Cook, Cottonwood, Crow Wing, Dakota, Douglas, Faribault, Freeborn, Goodhue, Hennepin, Houston, Hubbardard, Isanti, Itasca, Jackson, Kandiyohi, Kandiyohibec, Kittson, Koochiching, Lac qui, Lake, Lake of the Woods, Lincoln, Lyon, Mahnomen, Marshall, Martin, McLeod, Mille Lacs, Morrison, Murray, Nicollet, Nobles, Norman, Pennington, Pine, Pipestone, Polk, Pope, Redwood, Renville, Rice, Rock, Roseau, SCottonwood, St. Louis, Stearns, Stevens, Swift, Todd, Wadena, Waseca, Washington, Watonwan, Wilkin, Winona, Wright, Yellow Medicine
Notes/Description:
A stout, persistent, perennial emergent herb that is up to 4.5' tall. Used in shorelines of streams, lakes, and ponds to provide erosion control. It also provides a wonderful wave buffer. It is used in wetland restorations where cattails would be. It provides good wildlife habitat.