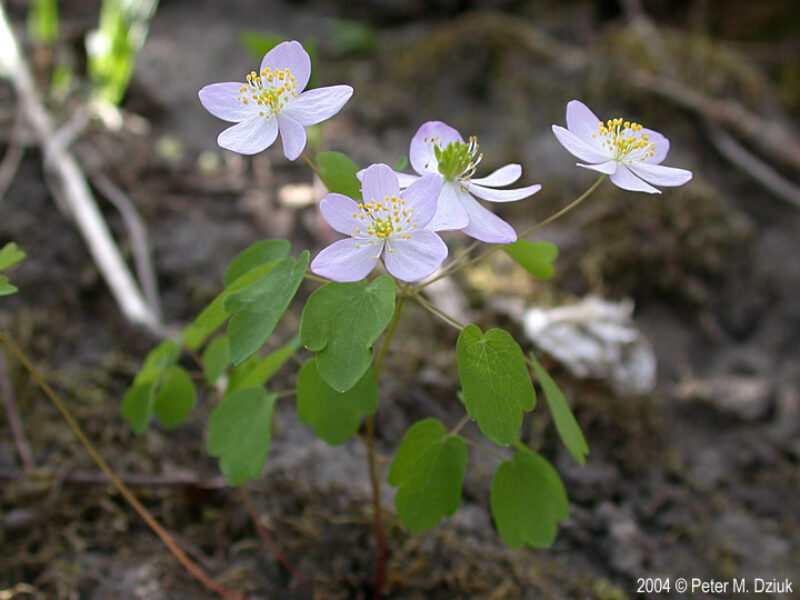 Type:

Light Exposure:

Soil Moisture:

Height:

6 inches

Project:

Bloom Color:

Bloom Months:

Flooding / Inundation Tolerance:

Salt Tolerance:

Stress Tolerance:

Herbivore Sensitivity:

Behavior (Rate of Spread):

Pollinator Value:

Benefit to Pollinators:

Pollinators:

Counties:
Notes/Description:
Delicate, showy, spring-flowering native perennial that is 4-6" tall, usually growing in large groups and carpeting the forest floor. Well suited for shady conditions, restoration and rehabilitation sites. It is also a good ground cover, covering the forest floor similar to true anemones.