Draft Version 2 Individual Support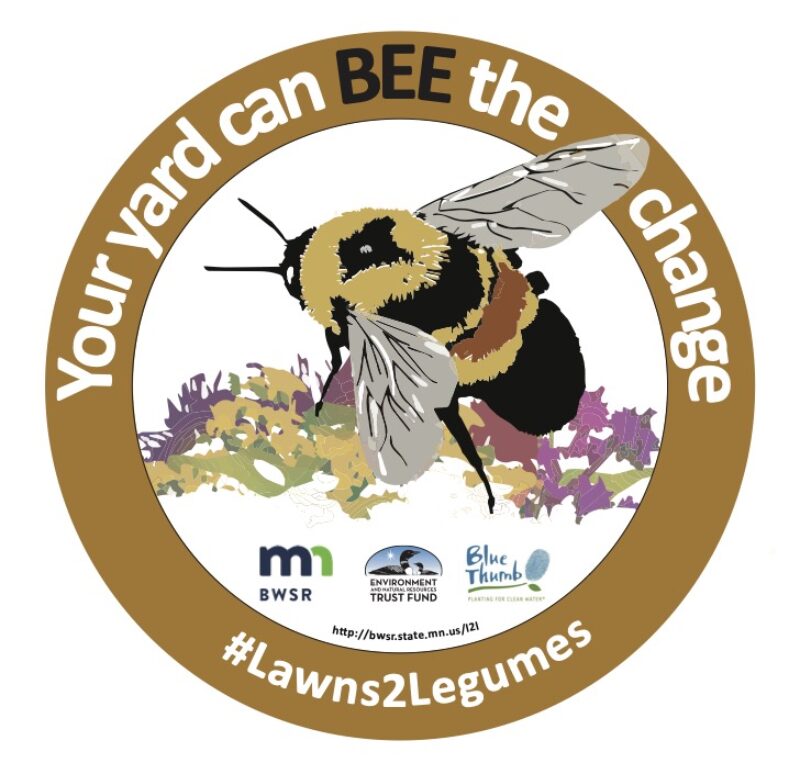 DRAFT
So you've been awarded a spring 2022 Lawns to Legumes grant…
Have you officially accepted the grant? In case you haven't, click here. You have until Apr. 6. This is also where you can request a coach, at no cost, to help you with your project.
Remember to complete your project by July 15. Spring 2022 grantees (those notified in March) have until July 15, 2022 to plant their project, add it to our map, and submit receipts for reimbursement.
Start planning…
Our suggestion? Check out the resources on the Minnesota Board of Water and Soil Resources (BWSR)'s Lawns to Legumes webpage. Make sure you have a look at the  Planting for Pollinators Design Guide. This downloadable guide covers the four project types you can choose from (pocket plantings, flowering shrubs and trees, pollinator lawns, and pollinator meadows), and provides tips on plant selection, templates to help you design a garden project, and information on caring for your plantings.
Note: Reimbursement for plants is limited to native plants, with a few exceptions. Read further below or check this reimbursable expenses doc.
More helpful resources (some of these are on BWSR's Lawns to Legumes webpage):
Connect with your coach
Coaches are knowledgeable gardeners well-informed about the program. Many of them are Master Gardeners. If you notified us you that you would like a coach when you accepted the grant, you will receive more details.
Attend a workshop
"Your Yard can Bee the Change: You received an award, now what?" This free one-hour webinar is specifically for grant recipients. It's led by Blue Thumb staff and includes a review of eligible project expenses, the reimbursement process, how to map your completed project and how to get a Lawns to Legumes yard sign. Time: Noon–1 pm, April 6. Grantees received the link. Please contact us if you don't have the link.
"Your Yard can Bee the Change: Pollinator Planting 101" This free one-hour webinar is for anyone who wants to learn about planting practices that benefit pollinators and the environment. The content is based on the Lawns to Legumes program. Time: Noon-1 pm, April 20. More information here.
Blue Thumb DIY workshops, via webinar, include information about Lawns to Legumes project types. Check out the Pollinator Lawns/Turf Alternatives and Pollinator Planting workshops.The Resilient Yards workshops cover a broader scope of earth-friendly practices but include Lawns to Legumes project types. Workshops cost $15 (reimbursable).
Start planting…
BUT WAIT! Before you start planting, please take pictures of your project area. You need to submit before and after photos of your project to be reimbursed. When you are finished, take your after photos from a similar vantage point as your before photos so they can be easily compared. If you are requesting reimbursement for seeds, the pictures should show them after they've been sowed and sprouted (but not necessarily full-grown). Bonus points if your pictures are beautiful!
Save your receipts so you can be reimbursed
Keep copies of all your paid receipts for items related to your Lawns to Legumes project. Once you finish the work, you can submit the receipts to use for reimbursement.
Expenses eligible for reimbursement include:
Site consultation and/or design from a landscape designer (not to exceed $75 for one and $175 for both)
Site preparation (sod removal, tilling, weed control)
Purchase of native plants (with a few exceptions)
Weed suppression papers
Wood mulch
Seed and plant installation (if you choose to work with a landscaping service)
Maintenance (if you choose to work with a landscaping service)
You can download a more detailed list of reimbursable expenses here.
You finished your project and took your final pictures. Now what?
When your project is complete, submit your photos, receipts, and other documentation on the Reimbursement Form. Please take your time filling it out. Missing information or mistakes can lead to delays in receiving your reimbursement and your Lawns to Legumes garden sign. Note: Some fields are only visible once you begin filling them out. To see a sample of the full form (which must be filled out online to be reimbursed), click below.
Sample Reimbursement Form
To submit a reimbursement form, click here.

form
Lawns to Legumes Downloads
Need to review. Some of them are on the BWSR L2L page, which is already mentioned above. Do we need that duplication?
Frequently asked questions: ADD
Glossary of Terms
L2L Lawns to Legumes
L2L Demonstration Neighborhood one of the community-based projects run by local government or organizations in cooperation with BWSR.
L2L Individual Support Cost Share a reimbursable grant with grantees selected from entries to this form on bluethumb.org.
Reimbursable Expenses Cost-share recipients can be reimbursed for any eligible expense. Work related to non-native species, unrelated landscaping, or projects conducted prior to receiving cost-share approval do not qualify for reimbursement.
BWSR Minnesota Board of Water and Soil Resources, the state agency coordinating the Lawns to Legumes program.
Planting Project Types