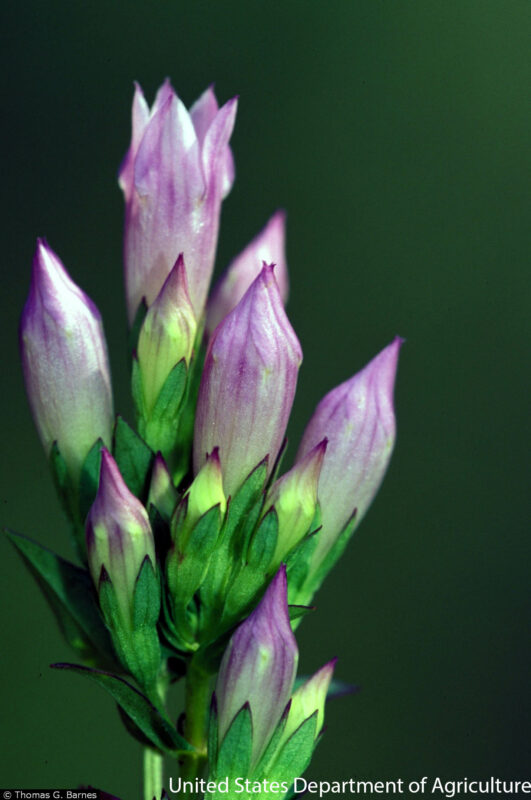 Type:

Light Exposure:

Soil Moisture:

Height:

1 to 2 feet

Project:

Bloom Color:

Bloom Months:

Flooding / Inundation Tolerance:

Salt Tolerance:

Stress Tolerance:

Herbivore Sensitivity:

Behavior (Rate of Spread):

Pollinator Value:

Benefit to Pollinators:

Pollinators:

Counties:
Notes/Description:
Stiff Gentian tolerates a wide range of habitat types, from wet prairies to dry, rocky, or sandy sites. It is a biennial but self-seeds. It provides important late-season nectar and pollen for bumblebees.