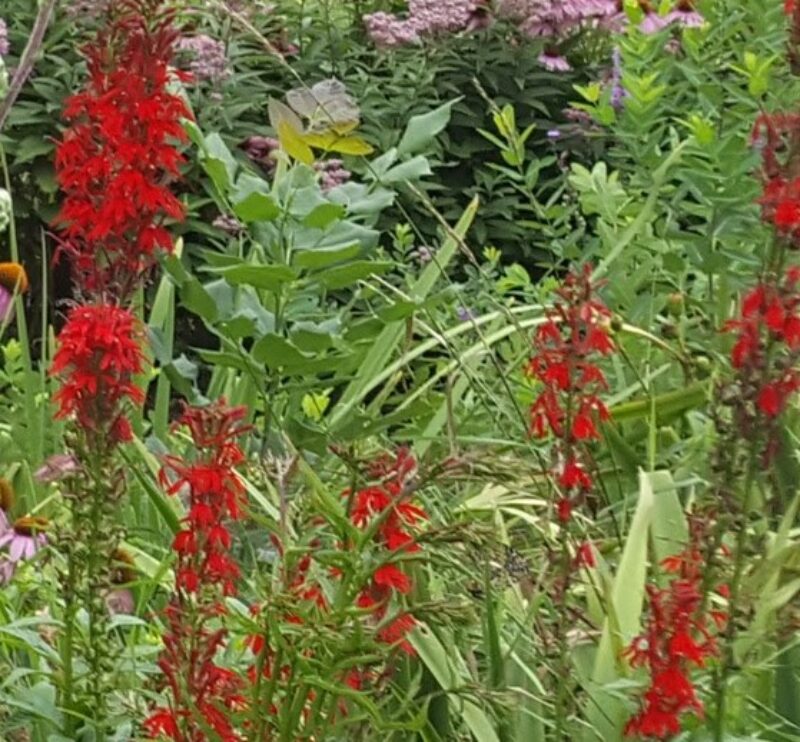 Type:

Light Exposure:

Soil Moisture:

Height:

3 feet

Project:

Bloom Color:

Bloom Months:

Flooding / Inundation Tolerance:

Salt Tolerance:

Stress Tolerance:

Herbivore Sensitivity:

Behavior (Rate of Spread):

Pollinator Value:

Benefit to Pollinators:

Pollinators:

Counties:
Notes/Description:
A hummingbird favorite, cardinal flower is a striking plant in the garden or restoration. It is a short-lived perennial, usually blooming 3-5 years. It can reseed if seeds receive enough light and consistent moisture during germination.