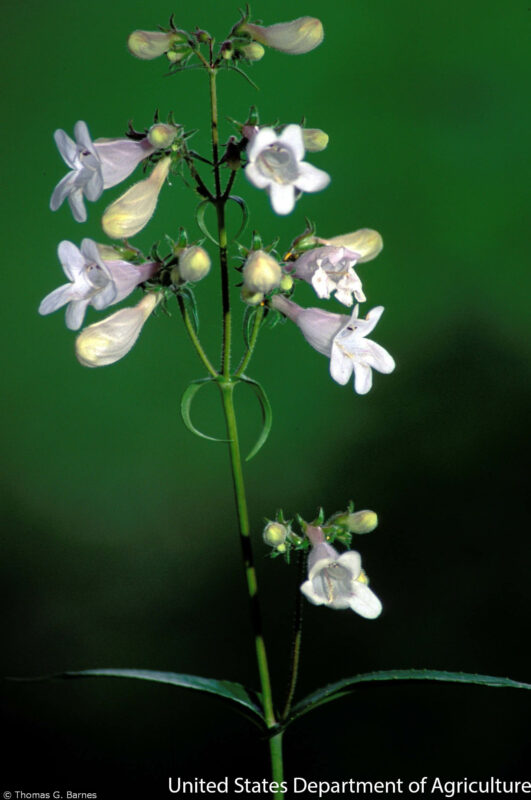 (Beardtongue)
Type:

Light Exposure:

Soil Moisture:

Height:

1 to 2 feet

Project:

Bloom Color:

Bloom Months:

Flooding / Inundation Tolerance:

Salt Tolerance:

Stress Tolerance:

Herbivore Sensitivity:

Behavior (Rate of Spread):

Pollinator Value:

Benefit to Pollinators:

Pollinators:

Counties:
Notes/Description:
Foxglove Beardtongue can be found in meadows, prairies, savannas, and woodland edges. Preferring medium soils and tolerant of a range of sun conditions, it is easy to grow from seed. Its tubular flowers attract a variety of long-tongued bees.